MF-Cranial Headrest System
The new reality in cranial fixation
Our MF-Cranial Headrest system from the basic Gold Standard to Premium System
and our latest addition: a complete CT/ MRI compatible system
The user has all options.
As a climber relies on his hands you can rely on our MF-System.
The Premium System
Can be completely disassembled for cleaning, desinfection and sterilization
Fits into 2 trays for easy transport and sterilization
Easily adaptable from adult to pedicatric size
Available with skull clamp or horseshoe headrest
All safety features integrated (Push-Pull button, Release/ Close)
The CT/ MRI Quality
Flexibility , Stability and Reliability are granted
CT-System for complete X-Ry transparency) and the MRI-System with different OR-table adapters
Easily adjustable, tiltable and adaptable in various desired positions
Our R&D engineer involved in the development of the MF-System: Review
The most exciting project I have witnessed and cooperated in my career. In our project team we combined the knowledge of material technicians, R&D-engineers, CAD-CAM professionals, manufacturing and sales specialists  to develop the best possible product.  We are convinced that our customer will experience our dedication to this product.
Find the right OR-table adapter for MF-Cranial Headrest System
A large selection is available
Choose the table adapter that fits
Attach it to your OR-table rail
Fix the medical bees
MF-System
Navigation - the new reality
One navigation adapter for all systems.
medical bees offers a new universal navigation adapter for Stryker, Medtronic and Brainlab.
MF-height adjustable headholder
✓ Universally applicable with 3 gel pads for safe positining of the head
✓ Particularly suitable for newborns, children and adolescents, individually adjustable from a head diameter of 10cm
✓ Can be used as head support or together with skull clamp
A special retractor system for each MF-Cranial Headrest System
System-driven Surgery
Additional products are available to make the MF-cranial fixation and headrest systems even more versatile. New retractor systems (type #Halo)  for the adaption of retractors, Leyla arms, snake arms and additional accessories are available.
Medical bees: your expectations + our dedication
We stand up for safety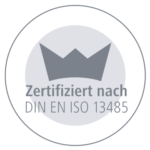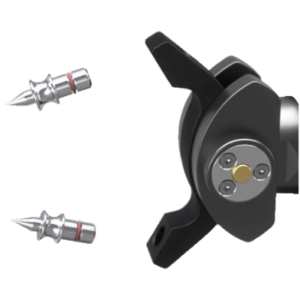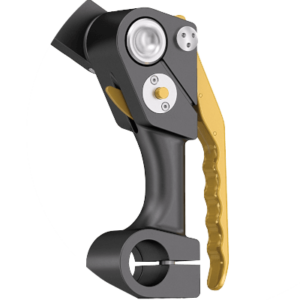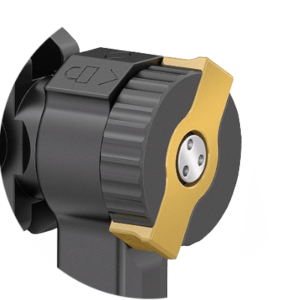 The new Premium System.
The one and only.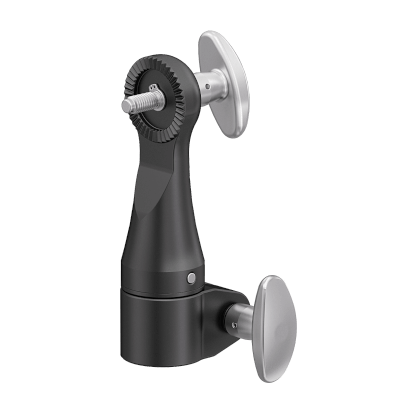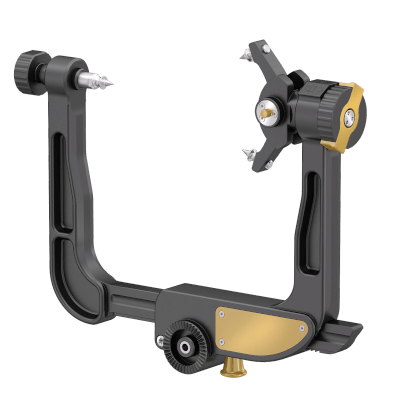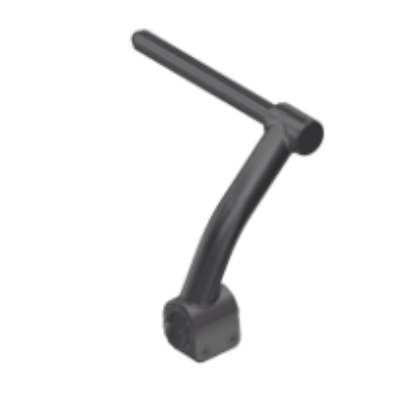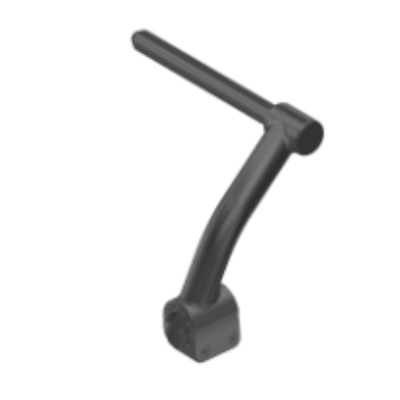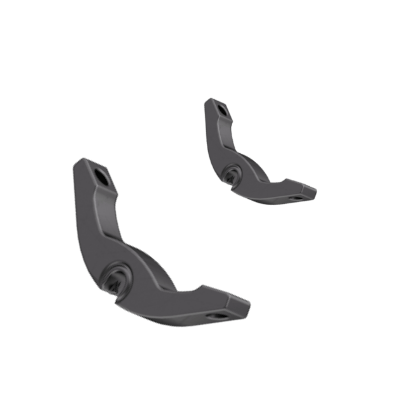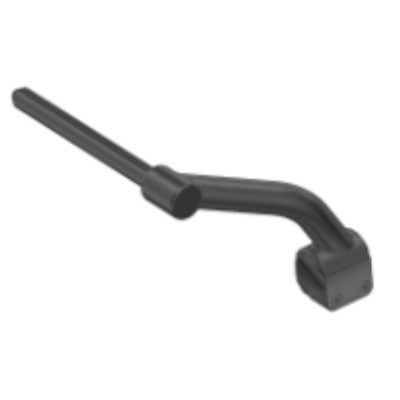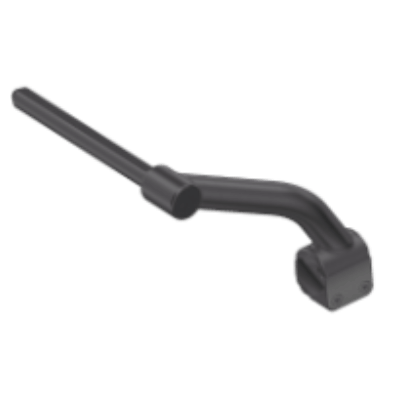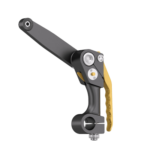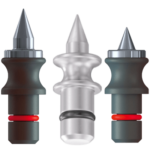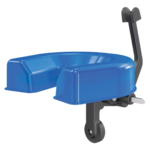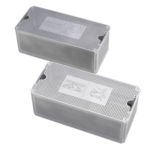 Your benefits
Dismountable
autoclavable
friction-free
What type of accessorie are available?
You can adpat our special MF retractor set MB1-17-100-70 to the skull clamp in order to use various snake arms and handrest systems. Our Viridis system and Leyla arms are also compatible.
cat.page: 10 /15
Which systems are available for different positionings of the patient?
We can offer our Crossbar system for the sitting position and the parkbench system for the lateral positioning of the patient.
(cat.page 11)
Do I need different gel pads for the three different systems?
No, the gel pads are standardized for all three systems and easy to click on the horseshoe headrest.
A repair and service department is available for your request.
We offer a yearly service of the skull clamp to technically inspect all functions.
Our team of engineers, sales specialists and Marketing people are available to answer your requests and we are happy to receive your feedback.
Additional product sets available
The new CT- and MRI-compatible product line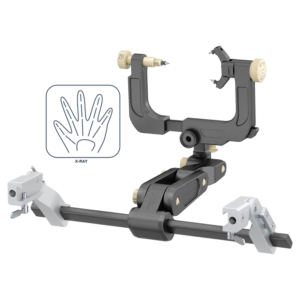 Versatile,
extremely stable, easily adaptable
to OR-tables with key tools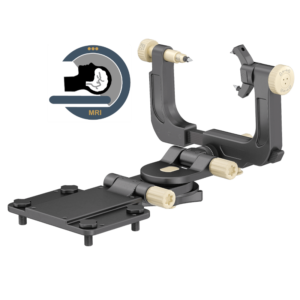 Take the right decision: Choose medical bees MF-System
for ease of use, safety and compatibility
To experience our MF-System you can visit our booths
Medical bees is participating in Eurospine 2023, here you have the chance to experience the company and its innovative solutions for the medical field first hand. Don't miss the opportunity and secure your ticket for Eurospine 2023 now.
Medica is a must-attend event for anyone working in or interested in the medical field. Here you can learn about the latest medical solutions and technologies, talk directly to the medical bees team and learn how our innovative solutions can help you.
This video shows a complete summary of the features and benefits
Request the free catalog now
Click on the picture to take a look at the
5-page reading sample.